The Bolton News reported overnight that former Cardiff City and Reading striker Adam Le Fondre was released by Bolton Wanderers to join Sydney FC.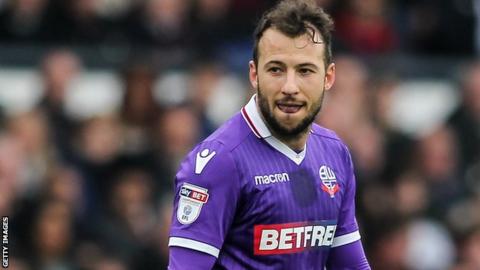 Le Fondre, 31, has been a bit of a journeyman in English football since his breakout spell at Reading in the Premier League. Le Fondre has been at 5 clubs on loan from Cardiff since joining in 2014. He joined Bolton Wanderers on a permanent deal last season, following a successful loan spell.
The Englishman is yet to play outside of his homeland, but according to papers believes this is a good move for his family, with Sydney offering a 3 year deal.
What does this mean for Sydney?
ALF in his time at Reading proved to be a strong striker, capable of scoring and one of the best penalty takers in the league. In his only Premier League season, he scored 12 goals. Fox Sports believes he will be under the salary cap, meaning he is not a marquee.
Personally, I think he\'s a solid choice for backup striker. His record of scoring at every level of the English pyramid shows at very least his ability to do what strikers do. At Bolton, he scored 13 goals in under 2 years.
Is his pedigree as flashy as Bobô? No. But Sydney signed the likes of Bruno Cazarine, Ranko Despotovic, and Stephan Keller in the past. Pedigree doesn\'t guarantee success.
Follow us on twitter
@asothdotcom